New CD released March 2016
HANDEL at VAUXHALL
vol.1
LONDON EARLY OPERA conducted by Bridget Cunningham
Daniel Moult, organ; Sophie Bevan, Eleanor Dennis, Kirsty Hopkins, sopranos; Charles MacDougall, Greg Tassell, tenors; Benjamin Bevan, baritone. Introductory essay by David Coke
This new CD aims to reconstruct an evening's concert at Vauxhall Gardens in the late 1740s. During the proprietorship of Jonathan Tyers, the favoured composer was Handel, and his music, deemed to be 'English music', dominated the programme. This CD reflects that fact, but also includes pieces by Handel's contemporaries Dr Arne and John Hebden. Arne directed the music at Vauxhall from 1745, and was responsible for the introduction of songs into the regular programme. Hebden, best known as a cellist, played in the Vauxhall band, and composed music for it. Jonathan Tyers made a point of promoting English music, and, with Arne and Handel himself, was responsible for establishing the kind of balanced programme of music we are used to in modern concerts. Tyers invested heavily in music to develop his new business at Vauxhall, even creating one of the earliest buildings specifically designed for the performance of music, the Orchestra at Vauxhall, erected for the 1735 season. With this CD Bridget Cunningham has exploded the myth that Vauxhall's music was in any way light-weight or unsophisticated. She has also, remarkably, achieved a vivid evocation of how an evening at Vauxhall might really have sounded.
To hear some of the music, find more information or order a copy, please click below
and
To hear or download the podcast of Bridget Cunningham and David Coke talking about Handel at Vauxhall please follow this link to BBC Radio 4's Front Row
---
PRIVATE GROUP WALKS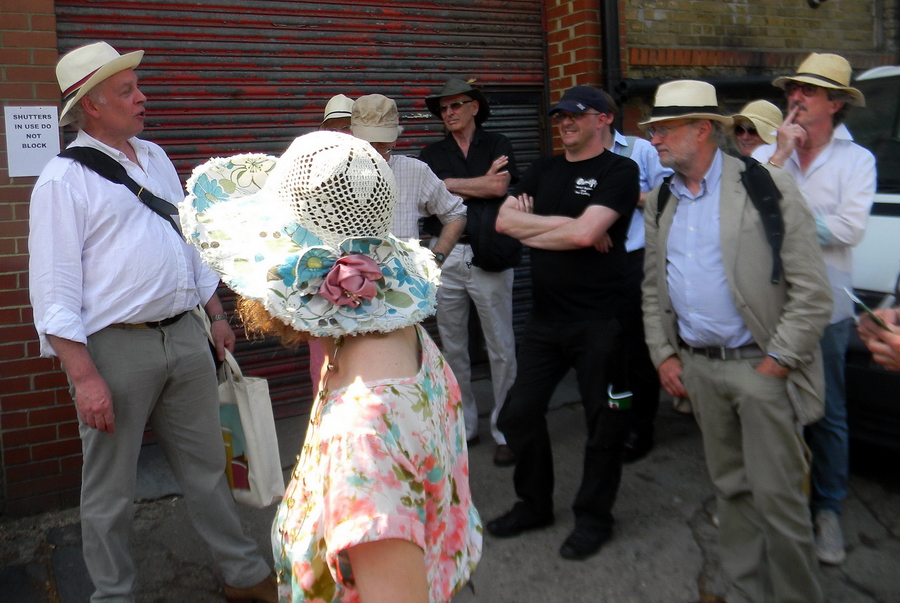 David will accept bookings from private groups of between 5 and 20 people for historic walks around the site of Vauxhall Gardens.
Walks can include 'Vauxhall Stairs' at the riverside if required.

Depending on the specific interests of particular groups, walks usually take between 60 and 90 minutes.

For my current charges, please contact me here.

Organisers may like to know that there are several 'pit-stops' all within easy walking distance around the site - The Tea House Theatre (020 7207 4585 info@teahousetheatre.co.uk), the café at LASSCO (Brunswick House, 020 7394 2100 brunswick@lassco.co.uk ), and the usual Pret-a-manger, Starbucks (where the walks tend to meet), etc.
---
'Patriotism and Pleasure' an article by David Coke about the patriotic elements of Jonathan Tyers' Vauxhall is available in HISTORY TODAY, May 2010, pp. 38-43.
Back isues are available from
and you can still hear my podcast with Charlotte Crow, Deputy Editor, by clicking here
---
Displays of Vauxhall Gardens material can be seen at
The Victoria and Albert Museum
and
The Museum of London www.museumoflondon.org